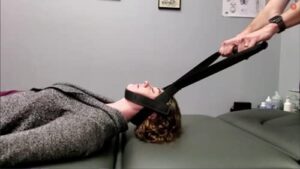 Y Strap Adjustment Columbus Ohio
Dr. Bryan Schuetz at Capital City Chiropractic in Ohio has been offering the Y Strap Adjustment for years. This internet sensation is quickly becoming a most requested service at our office. There is no other tool that can quickly and painlessly create traction in the cervical spine and release neck pain.  This adjustment is also effective for headaches, upper back pain, shoulder pain and TMJ problems.  Call 616-436-3870 to get your adjustment today!
Serving all of Central Ohio including Worthington, Columbus, Upper Arlington, Dublin, Westerville, Lewis Center, New Albany, Hilliard and Clintonville.